Tags
Ballard Design's, Ballard Design's Camille Tufted Dining Room Chairs, Ballard Design's Outlet, Blue, Blue Willow China, Bodie Houston Gallery, Crate and Barrel Mirros, Cream, Custom Artwork, Dining Room Style, Magenta, Magenta Walls, Pink Corsage by Benjamin Moore, Rattan Chairs
So today is Thoughtful Thursday and I decided I would let you into my FAVE room.  A room that makes me smile everytime I walk by it, a room that is more me than me, a room that is just perfection….my DINING ROOM.
It's definitely a work in progress and needs some accessorizing, but I just love the color combination of magenta, blue, and cream.  If you want a Magenta Dining Room too, the color is Pink Corsage by Benjamin Moore!
My silk curtains were sewn using a blue cobalt and cream silk in stripes that I picked up at one of my fave fabric stores in Atlanta, Forsyth Fabrics.
The cream rattan chairs came from the Ballard Design's Outlet about a mile from my house!  Saved a TON of money by getting them there, they have a few imperfections but I think that adds to the overall charm because let's face it, nothing in life is perfect!
The mirrors are from Crate and Barrel, which were on sale too.  I have four of them total; two stacked flanking each side of my china cabinet.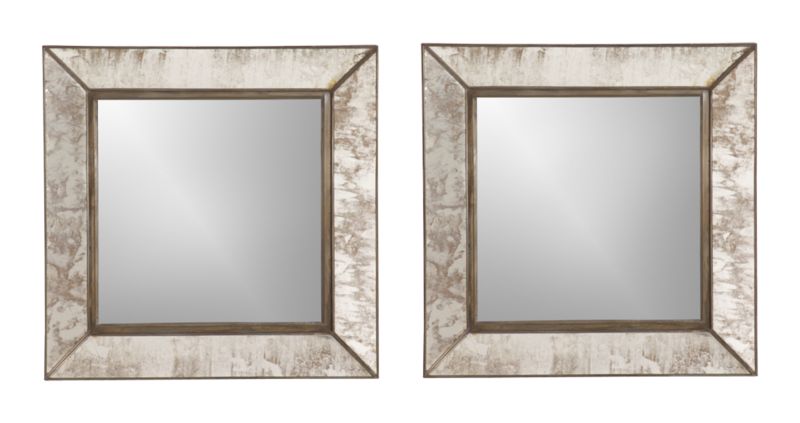 The upholestered head chairs are from Ballard's Design as well. I actually sent them the blue and cream floral fabric that I found at Calico Corner's on sale for around $16.00 a yard and they upholestered them for me!
Last but not least, the china I am using currently was my Grannie's, Johnson Brothers Blue Willow and it's super affordable.
Hopefully you enjoyed getting to know me a little better today by allowing you inside my home. :)
XOXO, Katie